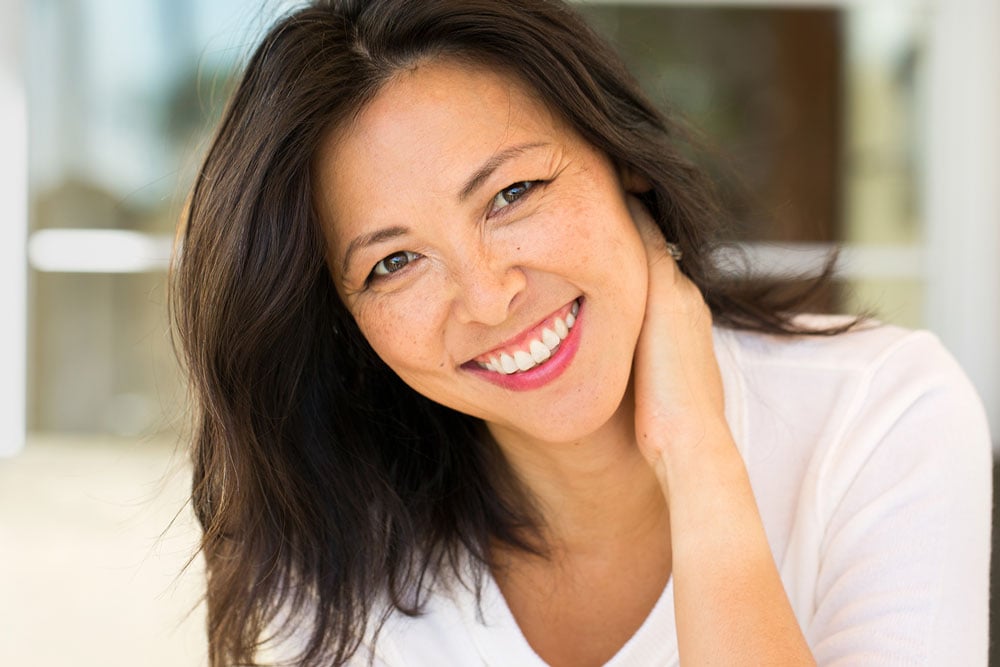 How Does the Dental Implant Procedure Work?
First, your dentist at Dr. Raffi Dentistry in Bourbonnais, IL will take x-rays of your mouth and determine the optimal dental implant treatment. Once the implant is placed and ready to be restored, your new beautiful tooth will be attached to it. Since every patient is different, your dental implant treatment will be customized to your exact needs. If you believe you can benefit from a dental implant procedure in Bourbonnais, IL or would like more information, schedule an appointment here. Your dental team at Dr. Raffi Dentistry is always happy to answer any questions you may have about the procedure.
Dental Implant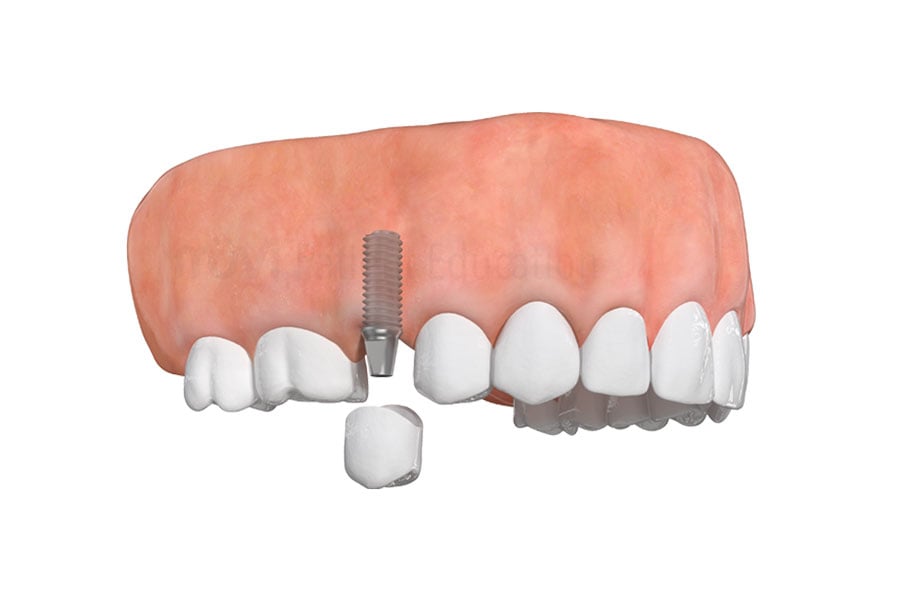 Traditional Bridge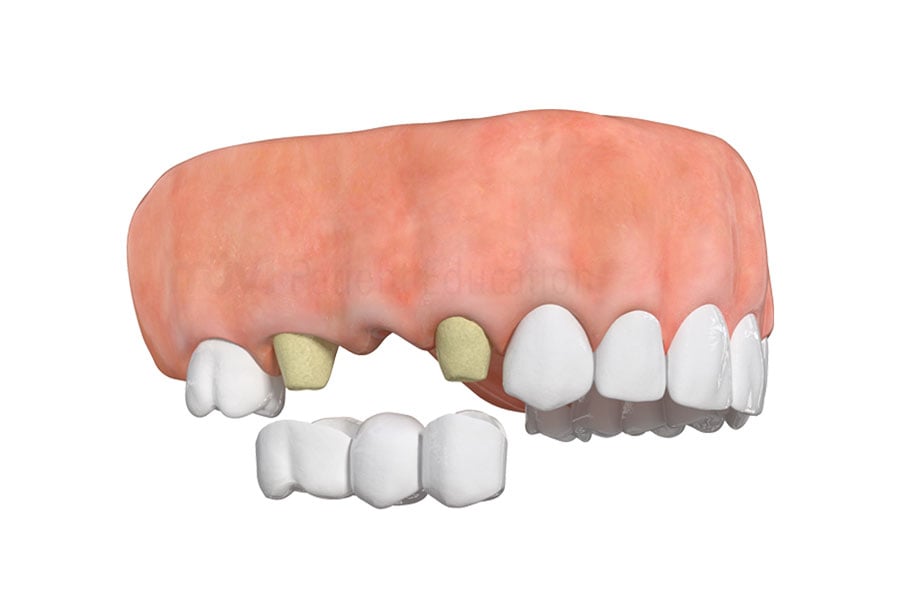 Dental Implant vs. Traditional Bridge
Today, dental implants are considered the gold standard when replacing missing teeth in Bourbonnais, IL. They provide several advantages over other replacement options. They not only replace a missing tooth, but also preserve the health of the remaining teeth around it. Dental implants help prevent bone loss in Bourbonnais, IL by stimulating it and keeping it functional and healthy.
Dental bridges, have no component that serves the function of the tooth root, therefore there is no artificial anchor to to attached the new tooth. Because of that, bridges require filing down the neighboring teeth so they can prepared to support the bridge. Also, since the bone is not stimulated at the site of the tooth loss, they don't prevent bone loss. Sometimes the anchoring teeth are damaged or lost and the bridge fails. A dental implant in our Bourbonnais, IL dental office will not only look, function and feel just like your missing tooth, but it will also preserve the health of your mouth for many years.